Recording, mixing and mastering can be done from anywhere in the world.
You can upload your tracks to Dropbox or any other service and I can carry out the work needed to give your music the best possible sound using the ultimate combination of analog and digital equipment collected over 25 years of professional work... When done and you're happy, simply pay via PayPal.
(See the short gear list at the bottom for the nerdy details...)
I pride myself on my work and I'm not happy until you are so changes are often easy and expected. Just ask.
Services offered:
*Custom Made Drum Tracks from a real drummer
*Mixing | Sound Editing | Mastering
*Restoration & Transfers: Cassette Tape/Record/VHS/DAT/MINI DV to digital media transfers
hum, air conditioner noise, clicks, hiss removal. Speed change, pitch correction of individual files or entire mixes.
Conversion from analog tape or records to digital audio files. Record to CD etc. Archiving of MiniDV and VHS video to DVD or MP4. 
*Custom made drum tracks
handcrafted specifically for your taste and musical style. Delivered as hi-resolution, multi-track audio and any MIDI data if required. Using a full acoustic setup with numerous choices of world-class drums and cymbals or V-Drums combined with custom sound libraries for infinite sound choices.
*Editing and mixing
 send me the drums, bass, guitars, vocal stems and I can mix your tracks. Depending on the material, I can also de-mix stereo audio and send you the individual parts-extract lead guitar, voice or other instruments from a mix for karaoke or 'minus' instruments for learning and performance. Great for teaching.  
*Final mix polish and mastering
for individual sounds, samples or entire albums following "Mastered for iTunes" standards and above
*CD and retro cassette production
including fades, gaps and volume matching.
Everything need for a professional sounding release either as physical CD or iTunes etc. CD's can be sent via mail, uploaded to drop-box or via any other method.
Tape never left the building - I can do short run cassette dubs for that retro factor!
*One on One Recording Skills (at your house or mine)
Learn the art of recording in a creative environment with a course designed and set a pace by you!
I can help you choose the right gear and learn how to use it.
Can cover straight forward computer and repair skills, microphones, effects processing, recording and mixing techniques and all the latest software and technology. 
Bring an idea for a song and leave with a finished recording to inspire and impress your friends and family.
Recording Systems
Logic, Pro Tools, Harrison MIX BUS, Cubase, Ableton, Cakewalk, Reaper
Heaps of plug-ins & huge library of classic reverb impulses including Lexicon 224, 480L, Eventide, Bricasti M7
RME Fireface 800
Roland interfaces recording up to 352.8 KHZ 32 bit
32 bit 352,8 KHZ PCM or DSD 1bit DAC Audio playback - nice when used to transfer mixes to tape!
Mono Nagra tape machine
Technics Turntable for Record transfers
Rotel Cassette tape machine with Dolby B & C
Tascam DA-30 DAT machine
Mics
over 40 classic big valve, small transistor, ribbons, condensers, PZM's and dynamics:
AKG, Audio Technica, Beyer, Calrec, Crown, Earthworks, Gefell, Neumann, Rode, Royer, Shure and plenty of obscure stuff
Preamps
German 1982 RFZ all discrete analog console 
RME
Roland
Sebatron Tube VMP200eVU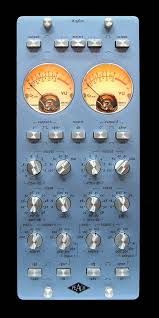 Outboard EFX
Roland RSS-8048 3D Dimensional mixing System
Roland Space Echo RE-20
Lexicon PCM-90 Reverb
Alesis Midiverb 2
Alesis Midiverb 4
DBX 160SL Compressor
Valley People Dynamite Compressors
stacks of plug-ins
Analog & Digital Synthesis
Fairlight Series III CMI sampler workstation with MFX2 recording
Creamware Scope with the best sounding digital synths EVER -MOOG- SEQUENTIAL ETC 
Euro Modular system with MakeNoise, Tip Top, Subcon and Roland modules
Roland System 100M modular analog synth
Roland CR-78 classic drum machine ('In The Air Tonight', Blondie 'Heart Of Glass' etc)
Roland R-8 drum machine with all sound cards
Roland JD-990 super jupiter digital synth with analog filters
Korg Prophecy Digital synth
Drums & Instruments
Brady Jarrah Ply custom kit 8, 10,12,14,16,22 , Roland TD-50 V-Drums, Superior Drummer 3 sound library, all sorts of percussion collected from around the world, various Premier, Tama, Pearl, Sabian, Zildjian, Fender, Music Man, Kramer, Maton, 17 stringed Vietnamese zither
Monitoring
KRK 2x E8 Expose all kevlar original series powered monitors, KRK Ergo room management system, Bowers & Wilkins P7 (beautiful sounding headphones as used by Abbey Road Studios) 2x Auratone SoundCubes, B&W D100i hi-fi speakers for mix checking, RFZ broadcast radio speaker (excellent for dialogue/spoken word level and mono compatibility checking), lots of different headphones and tiny computer speakers to make sure your mixes translate as accurately as possible
I'd love to work with you!. Email me here!
Hire me here: